Operate a REAL Locomotive!

There are many railroad museums all over the United States and Canada. Some are elaborate affairs of polished brass, carpet and theater lighting. Ours is a little different. The Western Pacific Railroad Museum may look more like your average rail yard to the uninformed and that's for good reason. We wanted it that way. While the fancier museums are very enjoyable and highly recommended to visit, the Feather River Rail Society, operators of the Western Pacific Railroad Museum, invites their guests to experience railroading in a "Hands-on" environment, just like taking a walk into your local rail yard. Experience the various jobs in the railroad industry by riding in the caboose like a "Brakeman", oversee a restoration project with the "Mechanical Department", or even pull the throttle on a REAL diesel locomotive yourself!

What does our family need to know before we visit the Railroad Museum?

1.
"Do I have to wear overalls and a striped hat"? That's not necessary, though you're certainly welcome to if that's your thing. We actually recommend that you wear comfortable shoes and clothing. The majority of our collection of historic rail equipment is located outside. Visitors should expect to do a fair amount of walking, some of it on dirt and gravel. You will also be doing a fair amount of climbing on ladders and steps to access the equipment as well.

Speaking of which, sunscreen and hats are highly advised. The Western Pacific Railroad Museum is spread out amongst 36 acres. It is also highly advised to keep hydrated! Guests are welcome to bring bottled water and soft drinks, though we ask you to please recycle your cans and bottles in the provided recycling containers. Snacks, soft drinks and bottled water are available for purchase in our museum store.
2.
"What does it cost?" Admission is $10.00 for adults (19 - 64), $5.00 for youth (5 - 18), children 4 and under are free, seniors (65 and up)/active military $8.00. A family pass is available for $25.00. The family pass allows admission for 2 adults and all related children 18 and under in your party.

Train rides run weekends between Memorial Day and Labor Day and are $4.00 for adults (19 - 64), seniors (65 and up)/active military $4.00 , youth (5 - 18) $2.00, children 4 and under are free. A family pass is $10.00 (2 adults plus any related children 18 and under.) Your train ride tickets and admissions may be purchased in our museum store. Train ride tickets are good all day! Ride as many times as you'd like.

Locomotive Cab Rides are available for an extra fare. Cab rides are $20.00 for Adults 19 and over, $10.00 for Youth 4 - 18. Fare is good for one cab ride with the engineer. Riders must be seated at all times while locomotive is moving. Riders must give their signed liability releases to the engineer prior to departure.

To run a locomotive, please see our current Run-A-Locomotive rates on our Run-A-Locomotive page.
3.
"Can I bring my pet?" Absolutely. Well, OK, let us rephrase that. While we'd prefer that you leave your pet Alligator or Bengal Tiger at home, dogs are most welcome, provided they are friendly and on a leash at all times, and you clean up after your pet. We're pet owners and animal lovers too.
4.
"I don't see many signs prohibiting touching or climbing on exhibits". We know, and that's not an oversight on our part either. We omitted those pesky signs for a reason: We want you and your family to experience our collection in the way it was designed and built: "HANDS-ON"! In fact, our Museum Manager likes to tell people that "if they leave the museum property with clean hands, they haven't seen enough". Closed toed shoes are advised. Although you won't get as filthy dirty as some of our hard working volunteers while they're working, we don't recommend wearing your "Sunday best" either. Wear comfortable, tasteful attire that you don't mind if it does in fact get dirt on it.
5.
"Is photography & videography permitted?" Absolutely! In fact, we encourage it. However, if you are filming a commercial project, we ask that you talk to a staff member first and receive permission. We're easy to work with though, and have experience with movies, commercials and documentaries filmed at the museum.
6.
The Western Pacific Railroad Museum is very much a "working rail facility". As such, we ask that you observe a few simple safety rules: Please do not tamper with safety equipment, such as signs, barriers, track switches, or locomotive controls (unless you are under the instruction of one of our volunteers or staff). As our facility is a working rail shop and yard, consider ALL tracks to be LIVE tracks, and as such, expect the movement of Trains and equipment at ANY time, on ANY track, in EITHER direction. Yield the right of way to trains and equipment ALWAYS, as unlike your automobile, rail equipment doesn't stop easily or quickly. Do not get on and off moving equipment, even if you see our train crews doing it. Remember, we're trained for it. You are not. If volunteers are working on a project, you are most welcome to watch and take photos; however, we ask that you observe all safety devices for your safety as well as ours. Do NOT open ANY electrical panel marked as such. Just observe simple safety common sense and enjoy your railroading experience as you step back in time to the romantic era of railroading.
7.
"Do you have one of the old steam engines"? Why yes, in fact we do, however, it is currently under restoration, and more resembles an old submarine than an actual locomotive. But rest assured though, not only are our volunteers working diligently to get our WP 165 Steam locomotive back under steam, our world renowned "Steam Department" is staffed by the absolute best in the steam world. Given a little more time and some monetary contributions, Western Pacific steam will return to Portola for the first time in decades! For more information on the Steam Department and for updates and status of the 165 project, visit their page
8.
"What else is there to see and do besides the museum in the area?" There are plenty of activities to appeal to the entire family. Camping, fishing, shopping, golf, parks, etc. are abundant in the Feather River Country. Visit out our Visit WPRM page for more details and locations.
9.
"My relative(s) were Western Pacific employees or model railroaders & fans of the railroad. We would like to find a suitable home for his/her collection. Would your organization be interested in a donation"? Absolutely. Several of us are in fact current & former employees or relatives of the railroad. And we ALL have a passion for railroading. Your loved ones collection's are in good hands and will be appreciated by visitors for years to come.
10.
"How old do you have to be to run a locomotive at the museum"? All persons intending to operate a locomotive under the age of 18 years old must be accompanied by an adult and have a signed release of liability. Please see our Run-A-Locomotive page for more information.
Desktop Home | Mobile Home | Shop Online | Contact | Subscribe | Privacy



|

|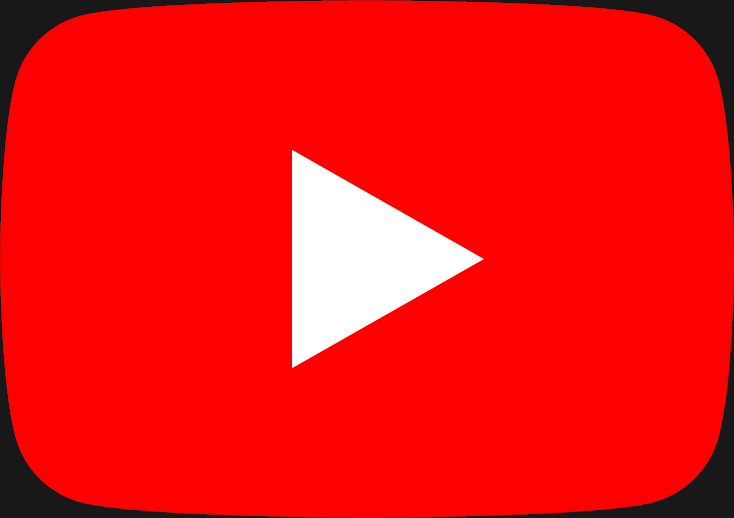 Operated by the Feather River Rail Society, a California 501(c)3 Non Profit Organization
700 Western Pacific Way, P.O. Box 608, Portola CA 96122-8636 | 1-530-832-4131 | email us at: info@wplives.org
Copyright © 2023 Feather River Rail Society. All Rights Reserved. Page last updated: Sunday June 25, 2023 08:42 PDT