QRR-3, a General Electric 44 ton locomotive, along with the later acquired 1942 Alco S-1, QRR-4. were donated to the Feather River Rail Society in 1997 by Sierra Pacific Industries. The Alco S-1 No. 4 is the former WP 504 and SN 405. It was the first Alco diesel locomotive purchased by the WP.

Because of their friction bearing trucks, they were not movable on their own wheels to Portola
and had to be loaded on flatcars for the movement. QRR No. 3 was loaded on our former HTTX flatcar on May 15, 1998, using a borrowed set of Whiting jacks. The car was held at Quincy with the hope that the QRR No. 4 could be loaded on another car and the two moved to Portola together.
For a number of reasons the QRR No. 4 was not loaded and had to wait for her trip to Portola.

After years of planning and hard work, in the spring of 2004, the Quincy 4 finally arrived in Portola. This unit is an Alco S1 and started out as WP 504, was sold to SN as their 405 in 12/12/67, and then to the Quincy Railroad in 4/9/73. It was shipped from Alco on 4/28/42 and received at Elko 5/16/42.

The unit is on display as QRR4 at Portola.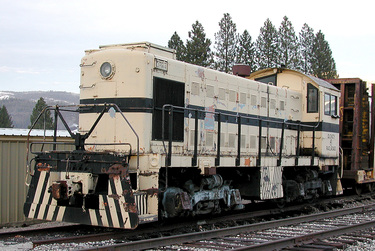 QRR4 - ex. SN 405 exx. WP 504
Photo by Mike Mucklin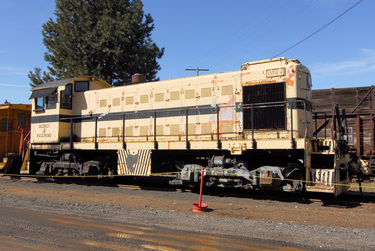 QRR4 - ex. SN 405 exx. WP 504
Photo by Mike Mucklin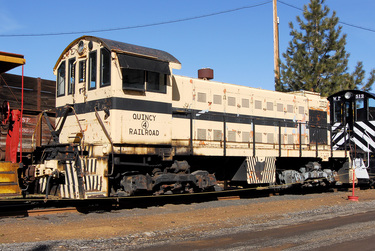 QRR4 - ex. SN 405 exx. WP 504
Photo by Mike Mucklin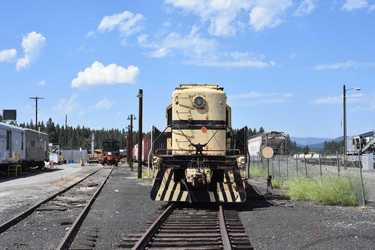 QRR4 - ex. SN 405 exx. WP 504
Photo by Greg Elems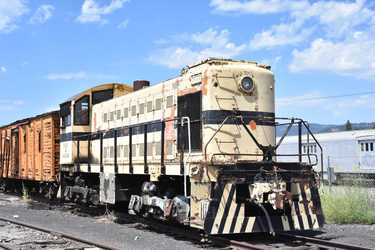 QRR4 - ex. SN 405 exx. WP 504
Photo by Greg Elems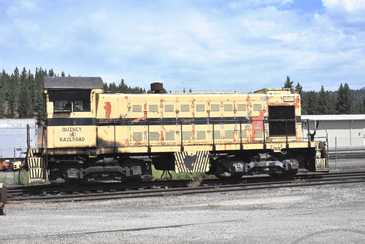 QRR4 - ex. SN 405 exx. WP 504
Photo by Greg Elems