The WP925C is usually not open to the public, but you can scroll down this page and see some interior photos.


| | |
| --- | --- |
| Builder | General Motors Diesel Division - Canada |
| Built | June 1951 rebuilt by CN in 1972. |
| Type | F7Bu (u indicates upgraded) |
| Horsepower | 1750 |
| Serial number | A-214 |
| Original cost | $168,00 (approximate USD) |
| Top speed | 65 MPH |
| Operating weight | 249,000 lbs |
| Acquisition | Purchased by FRRS |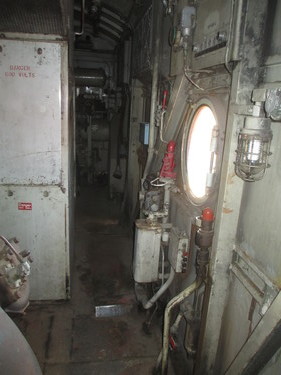 Unbeknownst to most people, many of the cabless "B" booster units could move under their own control. In our EMD F7B unit, the hostler controls are located next to the front porthole window on the right side.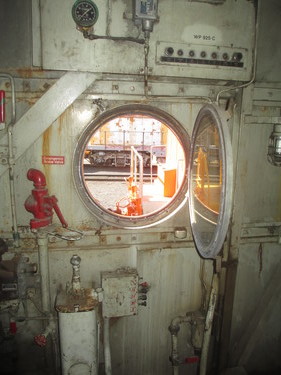 The window could be opened and the hostler would stick their head out to see while the hostler moved the locomotive. The hostler controls were used mainly to move a solo B unit around a service or maintenance facility.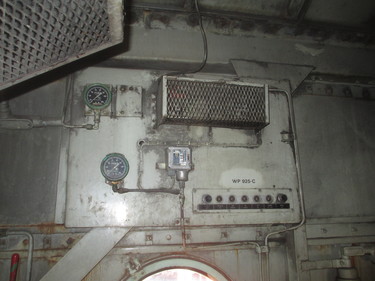 All of the usual locomotive controls: throttle, brake stand, emergency brake, indicated lights, etc. were located within reach.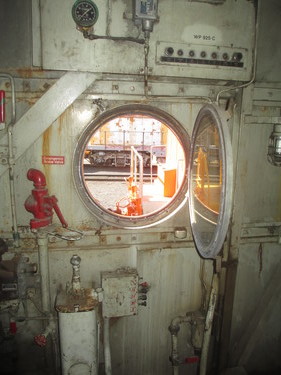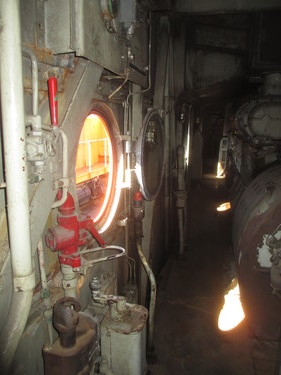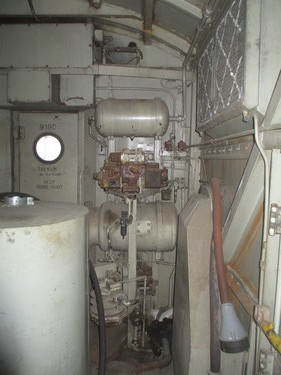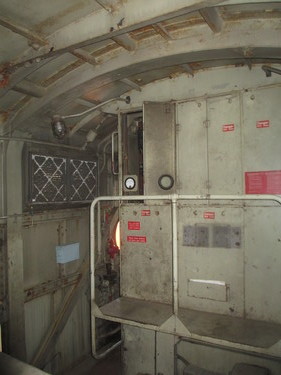 Electrical cabinets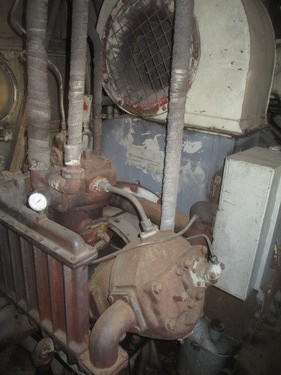 Air Compressor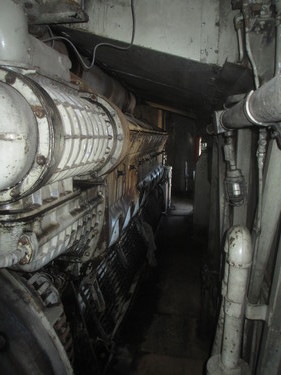 Looking down the side of the 1,750 horsepower EMD 567 - 16 Cylinder Supercharged prime mover.
Photos by Paul Finnegan - 8/12/2017


More information about the WP 925C HERE

Audio Transcript:
Western Pacific's "covered wagons" (an affectionate nickname for these carbody type
locomotives) fleet consisted of an equal number of "A" cab control units and "B"
cabless booster units.

As the units aged and were traded in on new, higher horsepower units, the "B" units
were often first to go due to their limited versatility compared to the cabbed units.

By the time the FRRS established the Western Pacific Railroad Museum, all of the Western Pacific's "B" units were gone or beyond salvage.

Still, a "B" unit was desired to represent this type of locomotive in our collection.

In the late 1980s, the Canadian National Railway still had some "B" units which had
recently been sold for scrap. Arrangements were made to purchase one of the units in operating condition and restore it to represent a WP freight "B" unit.

This unit, built as CN 9039, was repainted in WP's classic orange and silver "Zephyr" paint scheme and given a fictitious WP number based on the railroad's own number scheme.