FRRS members and non-member fans of the WP, please join us for the joint
SP&S and WPRRHS 2011 Convention
Bend, Oregon - May 19th through 21st, 2011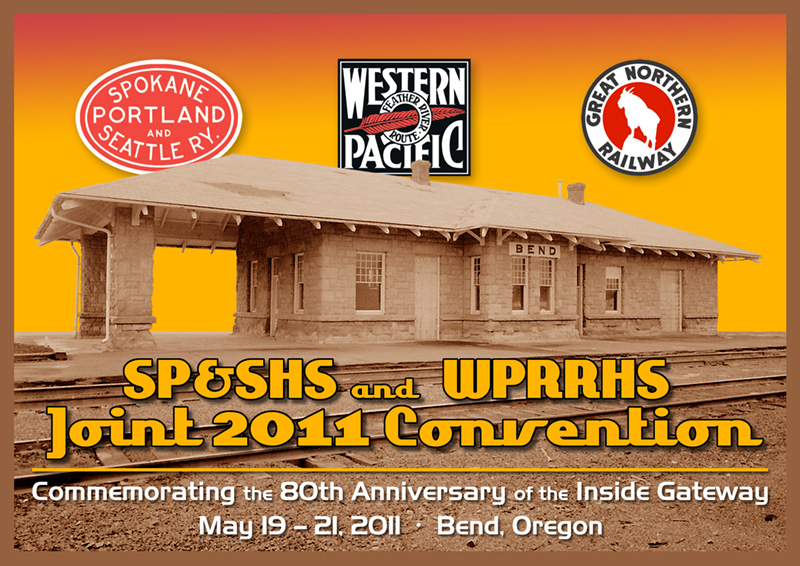 The SP&S Railway Historical Society and Western Pacific Railroad Historical Society (WPRRHS)/Feather River Rail Society (FRRS) invite you to attend first-ever joint WPRRHS historical and modeling convention in Bend, Oregon, Thursday May 19th through Saturday, May 21st, 2011.
Location
Riverhouse Hotel and Convention Center
3075 N Business 97
Bend, OR 97701
Additional Information

Event Schedule (subject to change):
Thursday May 19, 2011
10:00AM
Keddie, California
Tom Lawler
11:00AM
Construction of the WP - Oroville to Keddie
Wayne Monger
12:00 noon - 1:30PM
Lunch
1:30PM
High Line Freight Cars
Thom Anderson
2:30PM
Oregon Trunk Train Wrecks
Bruce Barney & George Hardy
3:30PM
Construction of the WP - Keddie to the Nevada State Line
Wayne Monger
4:30 - 7:00PM
Dinner
7:00PM
Central Oregon Timber Industry
Todd Schwenk
8:00PM
City of Prineville Railway
Bruce Barney
9:00PM
Where the heck are we? SP&S and WP location quiz
Duane Cramer
Friday May 20, 2011
8:30AM
Meet Busses for CoP Excursion
7:00PM
Analysis of freight car traffic on the OT
Allen Rueter
8:00PM
WP Modeler's Story
Tommy Holt
9:00PM
The Oregon Trunk in the Late 60's to Early 70's
Bruce Barney
Saturday May 21, 2011
9:30AM
Two film shorts from 1954 and 1955
Norman Holmes
11:00AM
The Past, Present and Future of Brass Models
Ed Austin & Bill Seifert
12:00 noon - 1:30PM
Lunch
1:30PM
Just some good WP pics and stories
Kirk Baer
2:30PM
Railroad Passes
Tom Lawler
3:00PM
Building of the Oregon Trunk Railway - from the Walt Grande Collection
Duane Cramer
6:00 - 8:00PM
Banquet
8:00PM
Logging Railroads in the Bend Area (banquet presentation)
Martin Hansen
Note that you do NOT need to be a SP&SHS or FRRS member to attend the convention and/or banquet. Anyone with an interest in the SP&S and/or the Western Pacific is welcomed!
Fares
Deluxe Fare Ticket (includes banquet):
$80.00 per person* (Pre-registration is now closed)
Convention only:
$40.00* (Pre-registration is now closed)
Banquet only:
$46.00* (Pre-registration is now closed)
Convention only (on-site registration)
$40.00

(available at the door, banquet not available day-of)
There is no charge for non-rail spouses to attend except for the banquet.
Friday excursion on the City of Prineville Railway behind Mount Emily Shay No.1!
On Friday, May 20, 2011, the City of Prineville Railway is hosting a private excursion for convention guests on their 18-mile line that connects with the BNSF main near Redmond, OR and makes a scenic run, much of it along the beautiful Crooked River, to the City of Prineville, OR. The train will be pulled by Mt. Emily Shay No. 1. The cost of the trip includes bus transportation from the hotel to Prineville Junction, the train ride, a tour of the City of Prineville Railway shops, a pizza lunch, and bus transportation back to Bend. A stop at the restored Bend depot is also being planned. The cost of this trip will be $55.00 per person.
Saturday Banquet and Presentation

The Mount Jefferson Dinner Buffet at the Riverhouse Hotel is well known among Bend locals and visitors alike for its exceptional taste and quality. The buffet meal at the banquet will feature the following;
- Tossed Mixed Field Greens Salad Bar
- Dinner Rolls and Butter
- Caesar Red Potato Salad with Bacon and Green Onions
- Marinated Mushroom Salad

Entree Choices:
1. Marinated and Grilled Boneless Chicken Breast with a Wild Forest Mushroom Sauce
2. Grilled Salmon
3. Slow Roasted New York Sirloin Strip

Choice of Starch (subject to change):
1. Garlic Yukon Gold Mashed Potatoes Herb and Garlic Red New Potatoes
2. Sun Dried Tomato Basil Risotto
3. Rice Pilaf Blend

- Garden Vegetables
- Chefs' Sweet Table - A Decadent Selection of Cakes and Pie
- Dinner will be served with Freshly Brewed Coffee, Decaffeinated Coffee, and Assorted Herbal Teas

There will also be a no-host bar at the buffet.
Our keynote presentation at the Saturday night banquet will be announced shortly.
A final count of all meals ordered must be given to the hotel on May 6th, the registration deadline.
All profits from convention registrations go directly to the Arthur Walter Keddie Railroad Library
at the Western Pacific Railroad Museum.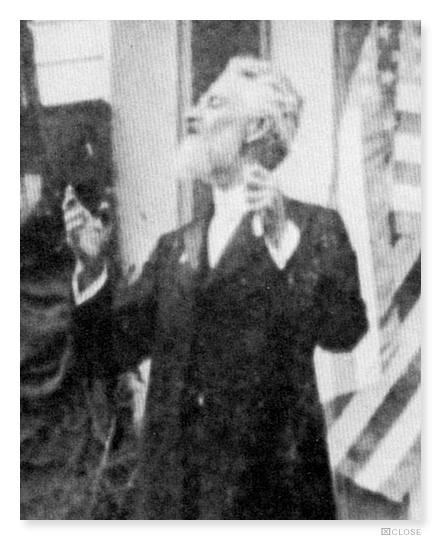 REMEMBER, pre-registrations MUST BE RECEIVED BY MAY 6, 2011
Registration
Pre-registration for the convention is now closed. Walk-in tickets are available for the convention only (no banquet) at the door.
Lodging
A small block of rooms have been set aside by the hotel for May 18th thru May 21st. The room rate is $105.00 Single/Double. The room blocks are only held until April 15th. A hot breakfast buffet is included in the room rate.
Convention attendees must CALL the local hotel number and mention the "SP&S & WP Historical Societies 2011 Convention" to get this group rate. Online registration using the group code is not available this year. To book by phone, please call the Riverhouse hotel. This special room rate is available on a first-come, first-served basis and subject to room availability and does not include applicable taxes.
Convention guests are encouraged to stay at the Riverhouse. The hotel is situated right along the Deschutes River and has some great amenities. Discounted golf will even be offered to attendees. There is a very nice on-site restaurant but there are also many very nice dining establishments within walking distance.
For more information please contact 2011 WPRRHS Convention Chairman Tom Lawler: